Attention Severe Back Pain Sufferers, Free Event For You
Get Back to Normal Naturally Without Medications, Injections or Surgery.
Wednesday, Feb 12th
6:30 PM
7648 Picardy Ave Suite 300 Baton Rouge, LA 70808
Enter Your Info Below To Register For The Workshop

We value your privacy and would never spam you
Go to the Lower Back Pain Workshop and Learn:
1

The Biggest Mistake Low Back Pain Sufferers Make

2

The Three Most Common Causes For Low Back Pain

3

Three Strategies to Reduce Back Pain
Who​ is​ the​ Workshop​ For?
The​ Low Back Pain Workshop​ is​ for​ people​ suffering​ with​ low back pain​ who​ are​ looking​ to​ feel normal​ again​ and​ heal​ naturally​ without​ medications,​ injections​ and​ surgery.
Do​ you​ have​ back ​pain​ when​ you:
1

Sit for long periods of time?

2

3

4

5

6

7

Do​ work​ around​ the​ house​ or​ yard?

8
What Do Others Have To Say About The Back Pain Workshop?
""I did not want to have surgery and this is the first place I thought of! The work James does with me has helped tremendously. I was hurting more and more and was using a cane and now I don't even know where my cane is – I don't use it anymore! I am walking a mile a day with my dog with no problem! I love it here - I feel like it is a family. Their sign says Expert care with a Personal Touch and that is true, very, very true!""
Adeline Caillet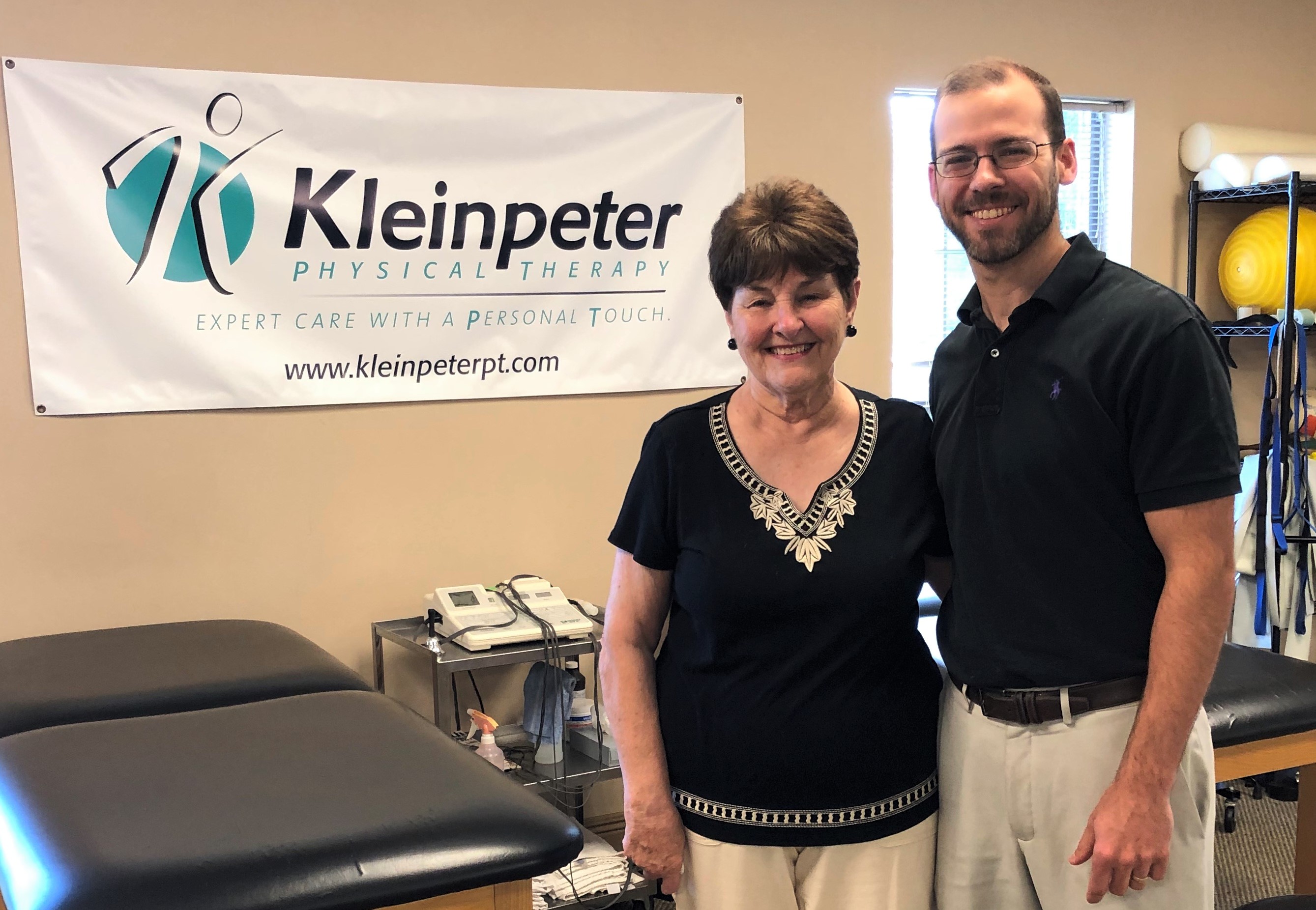 "You go to therapy because you hurt. At Kleinpeter PT , from the moment you walk through the front door - it is always a pleasant experience. The staff from physical therapists , office staff , to techs are kind , friendly , and extremely personable. Kleinpeter PT truely feels like a family! However , its because of the expert treatment I have received that I've gone from constant back pain to being able to perform daily activities with less pain."
Virginia Norris
There are really three reasons that I chose and would recommend Kleinpeter Physical Therapy to anyone who needs this type of medical assistance. The first reason is, of course, the quality of treatment. When I went to Kleinpeter with my lower back pain, I had reached the point that my daily activities were significantly altered. After several sessions of physical therapy at Kleinpeter, I can now function with minimal restriction and very little pain. This is a meaningful improvement in my quality of life. The second reason that I would recommend Kleinpeter is the personal attention I receive there. I never feel that I am just a "client." Finally, I intend to continue using the services of Kleinpeter any time I need physical therapy because of the quality of the individuals on the staff. From Lisa who effectively takes care of scheduling and insurance issues, to James (my therapist) who very effectively designs and conducts my treatments, to Karl (the owner) who eagerly fills in whenever he is needed; the staff at Kleinpeter are all truly exemplary of quality people. Whenever I am asked by one of my doctors where I would like to receive my physical therapy, I tell them at Kleinpeter because they are more like family than just another medical facility.
Michael Burnett
We have limited spots available and space will fill up fast, so register now to avoid missing out.
Enter Your Info Below To Register For The Workshop

We value your privacy and would never spam you